Admissions
Jesus said, "With what can we compare the kingdom of God, or what parable will we use for it? It is like a mustard seed, which, when sown upon the ground, is the smallest of all the seeds on earth; yet when it is sown it grows up and becomes the greatest of all shrubs, and puts forth large branches, so that the birds of the air can make nests in its shade."
(Mark 4:30-32)
Why Trinity?
Since its founding, Trinity Lutheran Seminary has provided opportunities for theological education and faith formation in the classroom and around the globe, equipping students for transformative ministry in a variety of settings. The scope of our master's degrees will prepare you to change the world, whether you see yourself leading a congregation, teaching in the classroom or advocating for social justice in the community.
EDUCATING and forming a new generation of theologically informed leaders for the emerging world.
DELIVERING relevant courses, experiences, events and speakers on our campus and across the globe that inspire students to impact the community and our world.
FORMING leaders with an ethic of inclusivity and care, cultural competency, and ecological passion and commitment.
An institution of the Evangelical Lutheran Church in America, Trinity Lutheran Seminary at Capital University is committed to expanding its students' understanding of faith, responsibility to others and to our world, and purposeful impact. That's forming leaders for Christ's church at work in the world.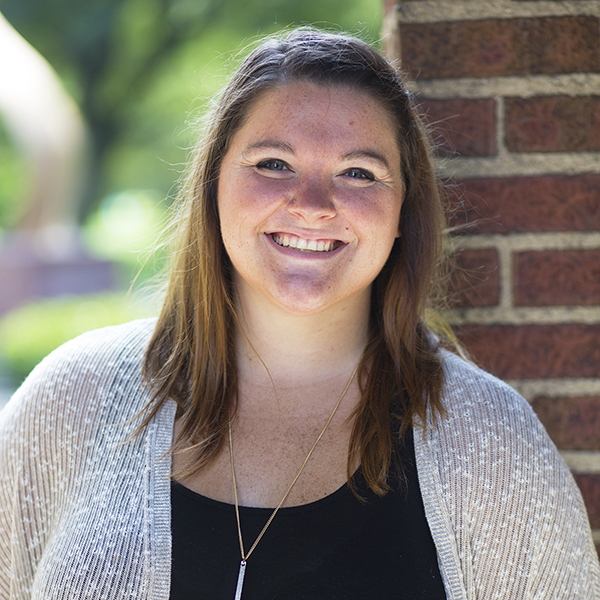 "I chose Trinity because of the amazing community I could sense during my short time as a visitor. It is obvious that God is doing beautiful things on this campus and that this community is feeding all of the students."
- Kate Fann
"I was first drawn to Trinity because they are on the leading edge of MDiv programs with the Spanish for ministry and 2+2 programs. The community here is what sealed the deal for me. When I visited, I could sense how big community is here."
- Robert Eller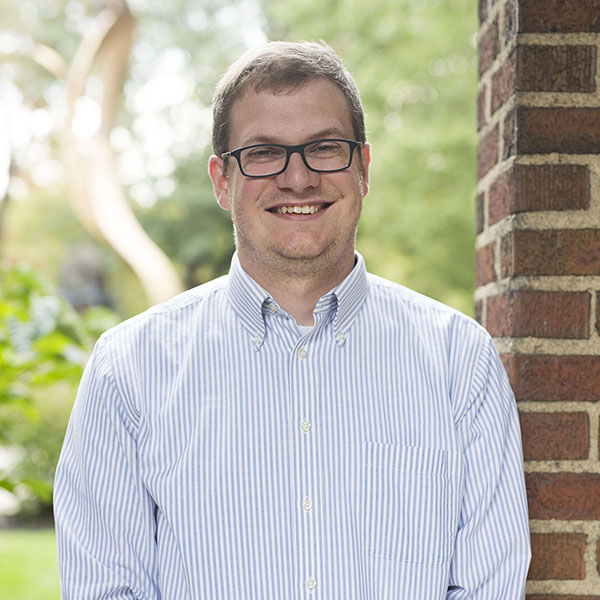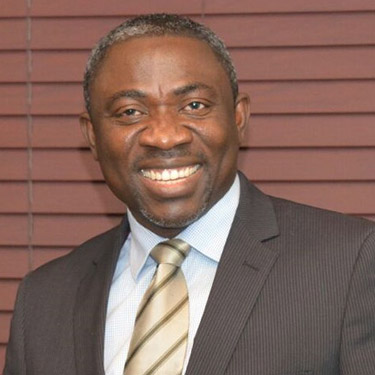 "I decided to further my education at Trinity Lutheran Seminary because I had heard a lot of good things about the faculty, students and the institution. Trinity is just like a family to me. The lecturers are welcoming and friendly. I think the communal nature of the school is different from other universities and, as an African who believes in 'I am because we are,' I am really at home with this beautiful environment."
- Justice Ofosuhene
When you visit, we hope to help you find answers to your questions. We hope to stand beside you and help you think deeply and critically about vocation and discernment. We hope you experience the joy that accompanies community bound by sincere care for one another. In other words, we hope that you'll be our guest. We can accommodate visits on most days. Just let us know that you're coming! 
Each fall and spring Trinity hosts "Visit Trinity" in which we offer a special welcome for prospective students. In spring 2023, Visit Trinity will take place on March 27 and 28th. Come on either day, worship with our community, visit a class, and ask all your questions! Join us! 
Also know that it's never too early to start thinking about seminary! If you are a high school student thinking about vocation, we would love to host you at our special summer seminary sampler program, Sustain the Flame*.
Financial Aid
Dollars and cents make a difference. Financial aid is what makes a seminary education possible for nearly all of our students. Almost all Trinity students, full-time or part-time, receive full-tuition scholarships. Students who bring a full-tuition scholarship from an outside source are eligible for a stipend toward their housing expenses. 
As a seminary, we are mindful of the costs of attending seminary. We are committed to limiting the debt our students take on, by offering affordable theological education and providing financial resources for student support.
Trinity stewards numerous endowed scholarships, which have been funded by generous alumni and friends over the span of decades. Our scholarship packages are competitive and tailored to fit students' needs. Additionally, we help connect students with outside funding sources.
Frequently Asked Questions
When are applications due?
Trinity Lutheran Seminary Fall 2022 enrollment deadline for MTS, MDIV and MAYFM degree programs is May 1st and Spring 2023 enrollment deadline is November 15th. Apply today at www.capital.edu/trinity For questions or more information, contact Seminary Admissions at 614 236-6135 or email tlsadmissions@capital.edu.
I'm currently in college. Can I still apply?
Regardless of how far you are from graduation day, college is the perfect time to begin thinking about seminary. It's also the perfect time to begin visiting seminaries to get a sense of the distinctive context and the community vibe of each. Being on campus during the heart of the academic year is an ideal way to picture yourself here. We would love to have you schedule a visit with us.
I'm thinking about seminary but I'm still in high school. What are my options?
High school students who are sensing a call to ministry are encouraged to let us know of your interest. We would love to be a part of this journey you are on. One amazing opportunity for high school sophomores, juniors, and seniors is the summer Sustain the Flame program. Participants come to campus for a week-long experience in the summer. Sustain the Flame provides another community in which to think about your gifts and how God might be calling you to put them to work in the world.
I'm not Lutheran. Can I still apply to Trinity?
Trinity students come from a variety of denominational backgrounds. To be sure, as a seminary of the Evangelical Lutheran Church in America (ELCA), the largest number of Master of Divinity (M.Div.) students on campus are ELCA students. However, the student body is always in transition, and we have had up to a dozen different denominations represented.
I don't have an undergraduate degree. Can I still apply to seminary?
On rare occasions, Trinity may welcome seminarians without an undergraduate degree. However, per the standards determined by our accreditors, the Association of Theological Schools, these students must demonstrate, by objective means, that their capacities and experience are equal to that of a person holding a baccalaureate degree. If you have questions about this, please contact our admissions office at tlsadmissions@capital.edu. We can have a conversation about opportunities.
Is the program accredited?
Trinity Lutheran Seminary at Capital University degree programs are accredited by the Commission on Accrediting of the Association of Theological Schools in the United States and Canada and the Higher Learning Commission, a regional accreditation agency recognized by the U.S. Department of Education.